For over 150 years, Abbey Woodworking has been building coffins to bury members of the monastic community. Over these years, neighbors, family and friends have asked us to build their caskets and coffins as a way of honoring their relationship to Saint John's and of supporting the mission of our Benedictine community.
We are now pleased to offer our handcrafted caskets, coffins and urns which reflect the Benedictine values of Dignity, Simplicity, and Stewardship to the wider community.
For More Information
Saint John's Abbey Woodworking
Phone: 320-363-3305
Fax: 320-363-3999
sjawood@csbsju.edu
Preparation
We are able to provide caskets and coffins for those wishing to purchase ahead of need. Selecting and prepaying locks in your price and allows your family to find comfort in knowing that your wishes are being met.
Those who choose the option to prepay will receive a contract ensuring delivery of the selected casket or coffin to their funeral provider at the time of need. Pre-need purchases can be stored at Saint John's Abbey at no additional cost or delivered to you for storage.
 
Our caskets are made of solid Soft Maple from the Abbey's forest in the traditional rectangular form and feature a two piece lid. The hinged portion of the lid allows for ease of viewing. The casket is available with a simple white fabric lining and pillow; or, if desired, can be supplied unlined. The hinges and lid stay are solid brass; the handles are brass plated steel. 
Dimensions: 80" (W) x 25" (D) x 17" (H) 
Saint John's Casket - Lined, with Pillow $3350
Saint John's Casket - Unlined $3150
Prices do not include Shipping/Handling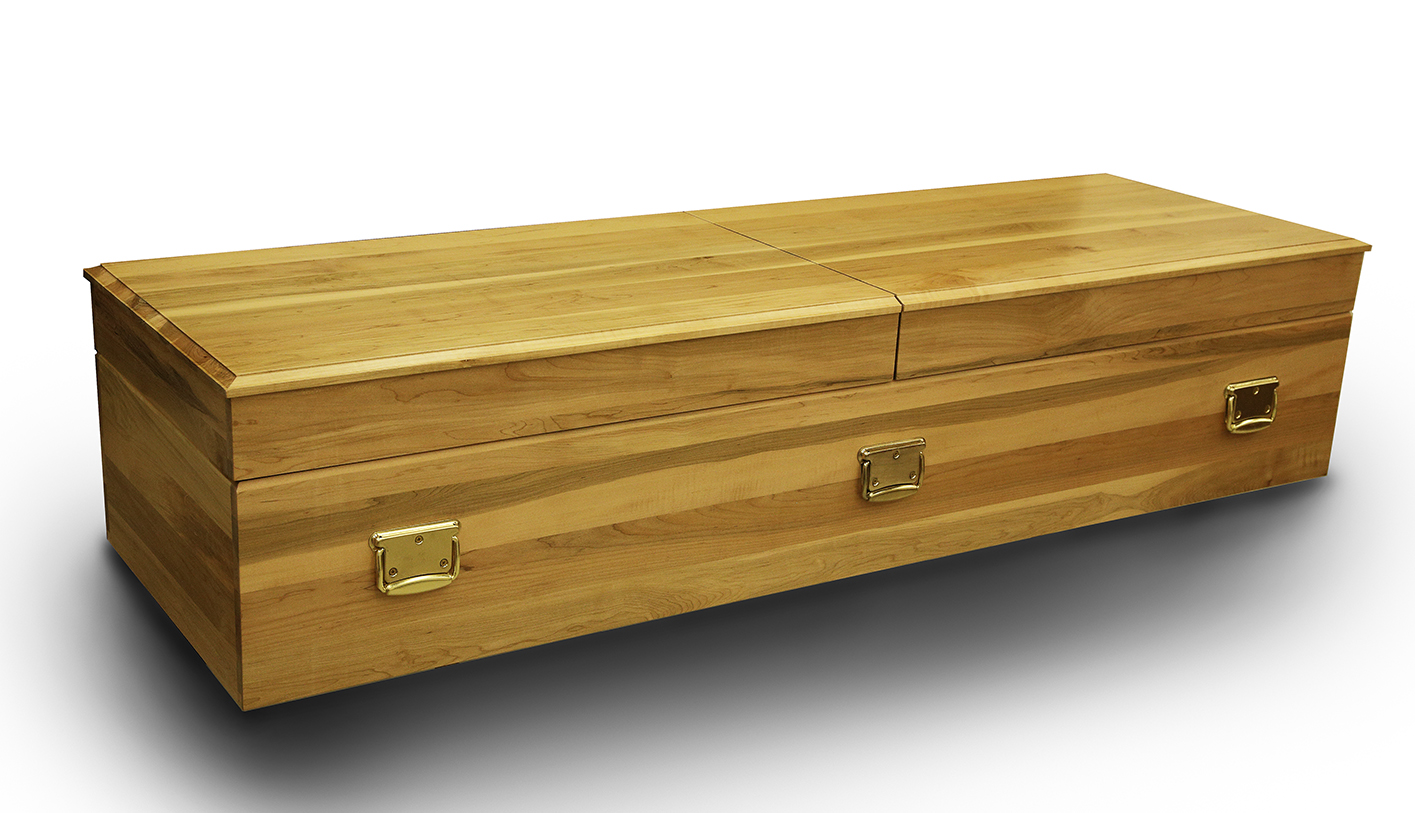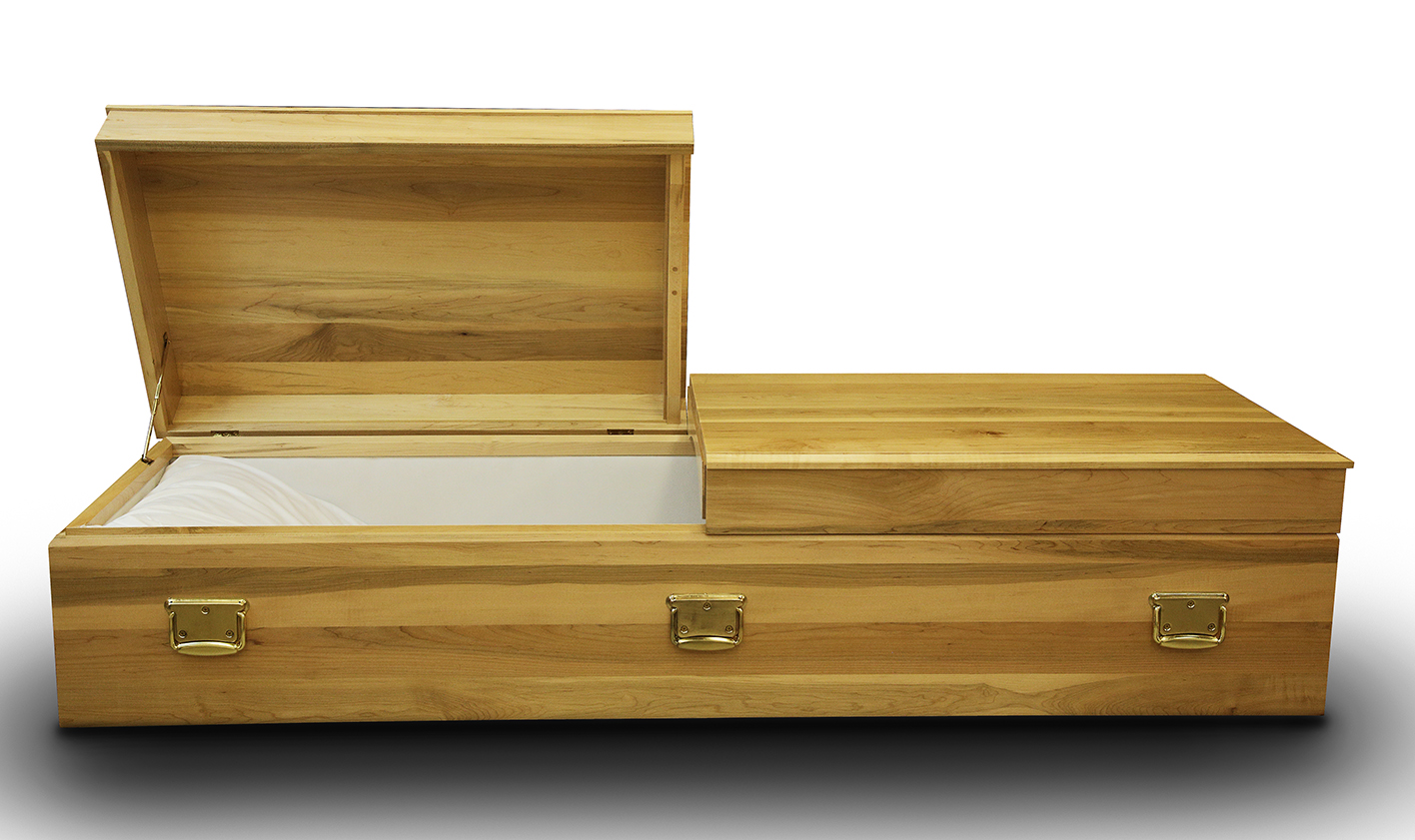 Our coffins are 'shaped' in the European style and are handcrafted of solid Pine from our forests. This simple, yet beautiful style, is used for burial of our monks but has become popular with our families and friends. The lid is one piece and lifts off. We offer the coffins unlined—our preference for monastic burials—or with a simple white lining and matching pillow. The handles are painted steel.
Dimensions: 80"(L) x 29" (W) x 17" (H) 
Saint John's Coffin - Lined, with Pillow $1900
Saint John's Coffin - Unlined $1700
Prices do not include Shipping/Handling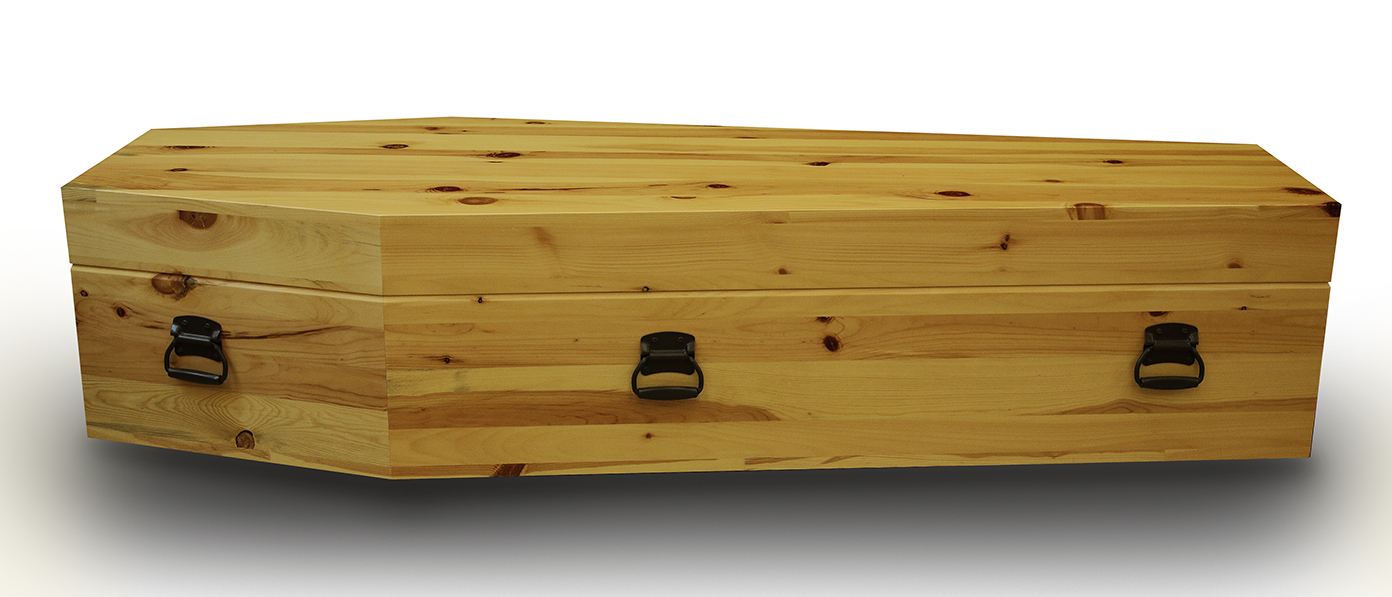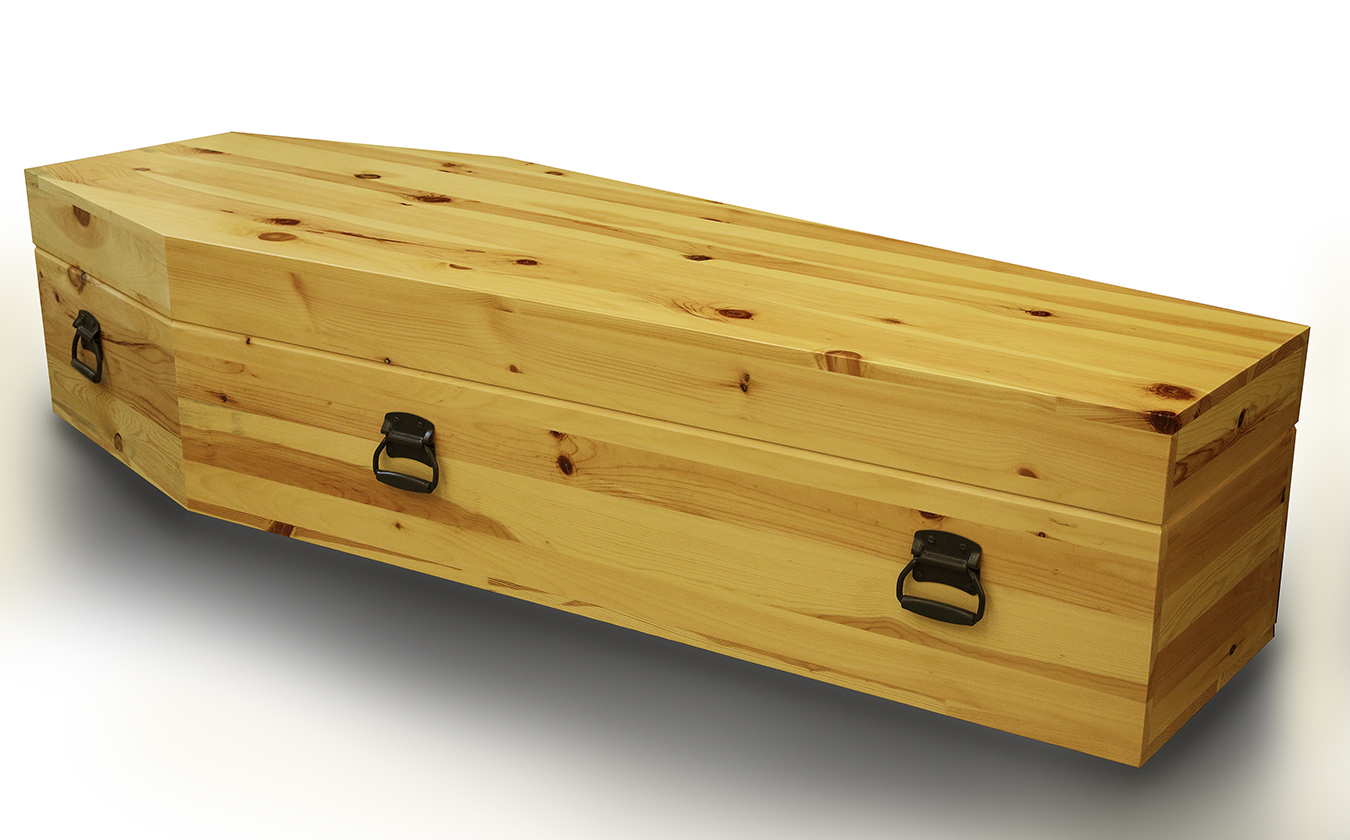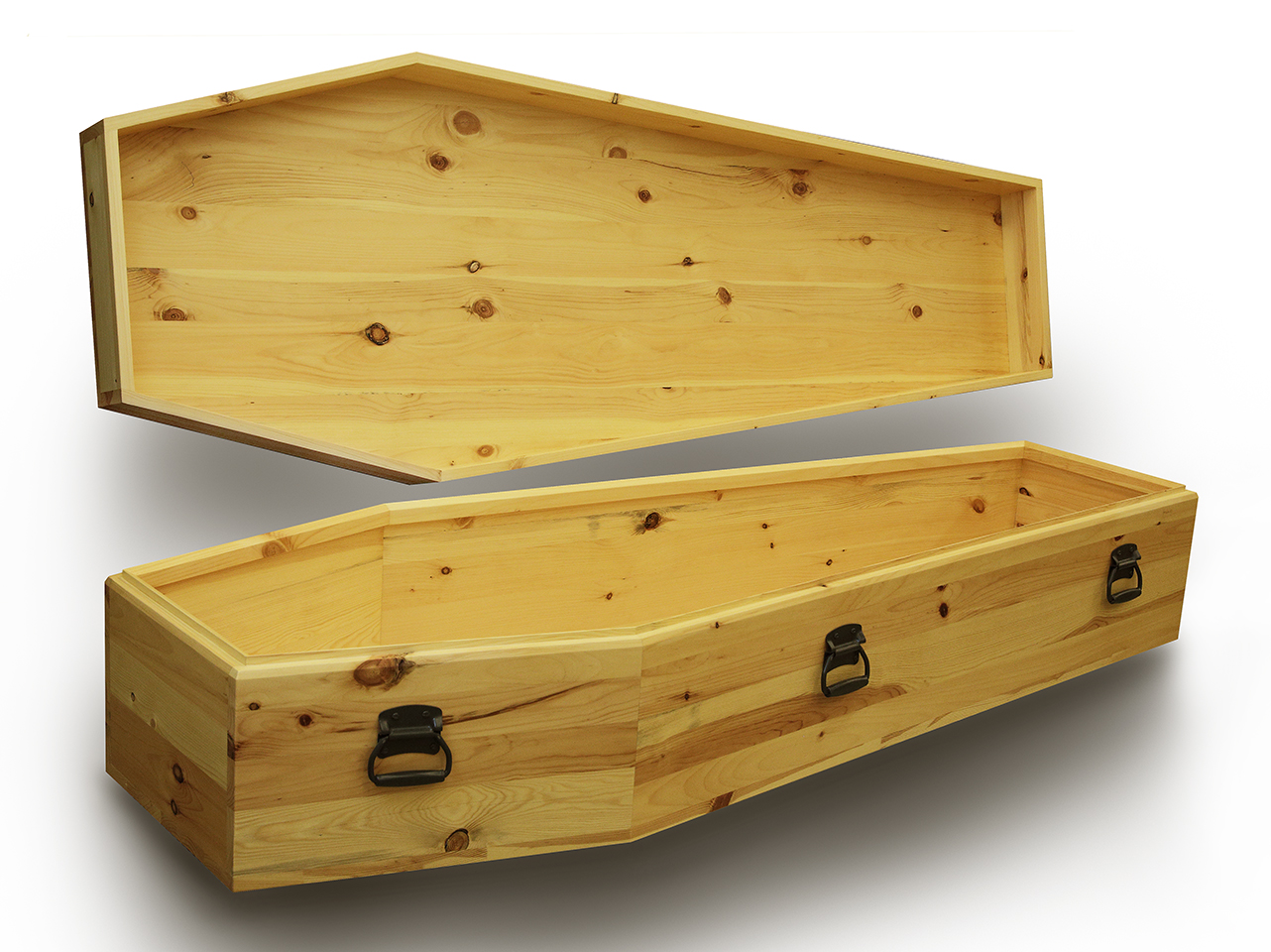 Our urns are handmade by the monks of Saint John's Abbey Woodworking. Each is unique and has a beauty all its own. The integrity and simplicity of our urns will honor the dignity and sacredness of your life or the life of your loved one. 
Available Wood: Ash, Oak and Pine.
Cherry and Walnut available for advance orders.

Single Urn: 10-1/4"L x 6-1/2"W x 6"H;
Companion Urn: 12" L x 10-1/2" W x 6" H
Pricing: Single Urn – $275; Companion Urn – $395
Laser engraving available
Prices do not include Shipping/Handling